Seminars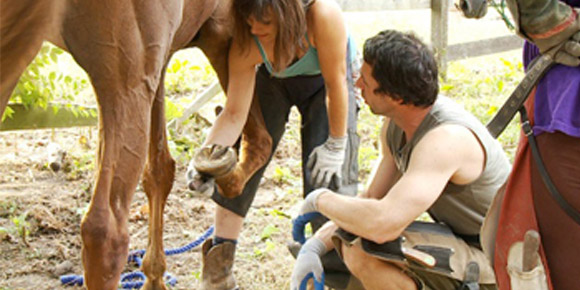 Equine Soundness Association of North America presents:
Horses in Motion – Holistic Horse and Hoofcare Seminar – October 26-27, 2019 – Cedarhill, MO
Make a difference for your horse!

This is about you and your horse. It's about the person that sleeps, eats and dreams horses. Whether you ride English or western, have pasture ornaments or high performance animals. It's about the horse's health starting from the ground up.

Whether you are a long time horseman, a professional trimmer or a new owner, there will be something for everyone. Three information-packed days that may change your mind about what a horse is, what a horse needs and how to best get there. By understanding basic requirements for health and longevity, you may come to understand how to best attain optimum health by using the simple tools of appropriate lifestyle and hoof care.
Interested? Click HERE to download a printable flyer and registration.
OR, click on the PayPal button below to register and pay directly.
• Seminar (2 days) – $275.00** (incl. tax)
** 50% Deposit required: Balance of fee due by September 30, 2019.
• (10% Early-bird discount for payment in full by September 30, 2019 for a total of $247.50)
Cost includes am/pm snacks. Payment will be refunded in full if the seminar is cancelled. If a participant cancels, the payment will be credited towards a future seminar or 50% refund. • Cost effective food and lodging will be available.as a separate cost. • Cost effective food and lodging will be available.as a separate cost.
For questions or for more information, please email: [email protected]